Take advantage of express shipping by air
At Tradeway Shipping, our worldwide air freight services are ideal if you need a quick delivery or if you're transporting valuable goods. Security around cargo at airports is often tightly handled, reducing the risk of theft or damage.
Air freight is generally the most reliable shipping method. Airlines need to ensure departure and arrival times are adhered to where possible to avoid delays and the potential costs associated with those.
If your budget is tight and you don't require fast delivery, you may prefer to look at our sea freight services instead, which can prove cost-effective.
Get a quote
The cost for air freight deliveries depends on the weight of your shipment and the delivery destination. For a free quote, please contact us with your requirements.
Hassle-free booking
If you confirm that you're happy to proceed based on our quote, we'll handle the arrangements for your delivery. We can collect your shipment from a location of your choice and deliver it to anywhere in the world.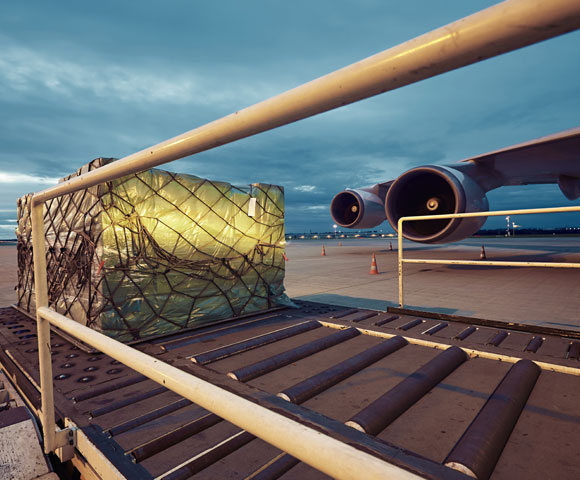 Air freight services you can rely on
We'll make sure your shipment arrives swiftly and safely.
Like to know more about this service?
Send us a message with the details of your requirements and a member of our team will be in touch.