We're well equipped to handle oversize, overweight or just-in-time goods
At Tradeway Shipping, we ship non-standard loads from the UK to most countries in the world. Our specialist shipping project services include the shipment of oversize or overweight plant and machinery, EU transport solutions for oversize goods, cross trade shipping and express van service.
Shipping for non-standard size goods
We're able to ship oversize, out-of-gauge, or overweight plant and machinery requiring break bulk or flat rack containers, from all major UK ports to any destination in the world.
We can provide a complete service beginning with the collection of your goods using specialist transport, packing and securing, shipping to the destination and finally, port-to-door delivery via our network of overseas agents.
Specialist transport solutions within Europe
For shipments with Europe that involve oversize or overweight equipment, we can offer door-to-door transport solutions through our approved network of specialist hauliers.
Cross trade shipping
If you need to move cargo to and from countries outside of where you're based, we're able to offer a full cross trade service by both air and sea freight for shipments from or to any country worldwide.
Europe-wide express van service
For urgent or just-in-time shipments, our express van service can collect and deliver to or from any European destination.
Get a competitive quote today
We continue to build and develop excellent relationships with our overseas agents, enabling us to offer a complete specialist project shipping service, while remaining competitive on price. For a free no-obligation quotation, please contact us today.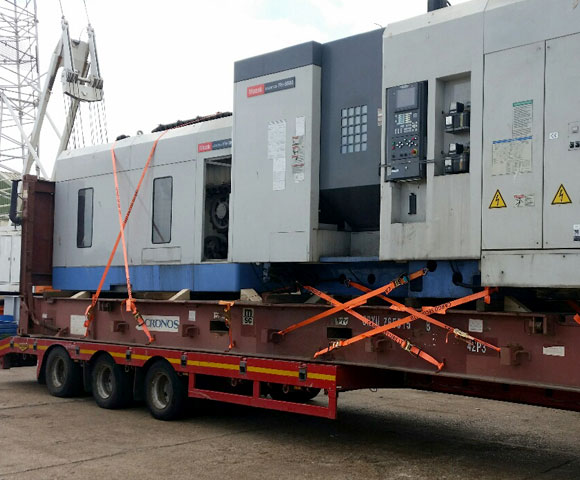 Let us ease the burden of shipping your non-standard goods
We have a range of solutions in place, no matter the size, weight or urgency of your shipment.
Like to know more about this service?
Send us a message with the details of your requirements and a member of our team will be in touch.